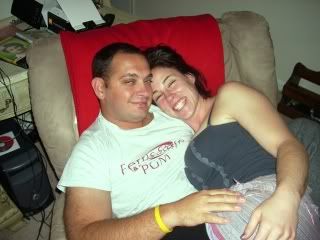 I drove from D.C. to North Carolina to visit my friend Jessica who lives in Durham. Here she is with her boyfriend Aaron, who was nice enough to let me crash on his couch for a few nights while the three of us hung out together.
The following night the three of us went to a haunted corn maze as chaperones with a synagogue youth group that Jessica mentors.
These are some of the twenty or so kids we had to keep an eye on. I didn't think it would be that scary, but I screamed plenty of times. For 14 acres, Freddys and Jasons kept jumping out of the corn and screaming at us. The Chainsaw Massacre guy was the best. It was a really good time, well worth ten bucks.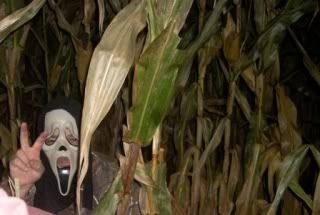 The next day we went to the North Carolina State Fair. Being kind of a city slicker, I was amazed at the size of the pumpkins, the biggest being 618 pounds . . .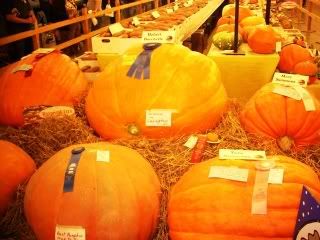 . . . and I was kind of flabberghasted by the size of the pig.
I was also shocked to find out how much these livestock sell for.
This Babe above went for $8,500! And the turkey below? $6,500! WTF? Gobble gobble.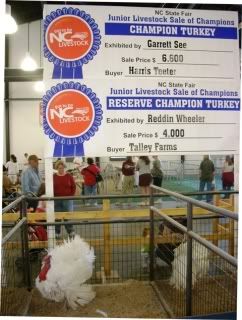 The sweetest thing I saw would be a tie between this little kid and his cow he so proudly showed in the junior competition . . .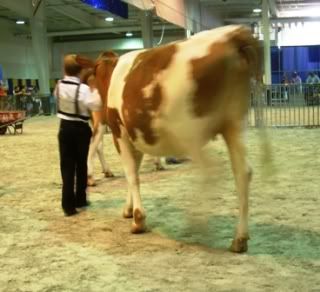 . . . and this little baby goat. Look at that face! Cuuuuuuuuuute.