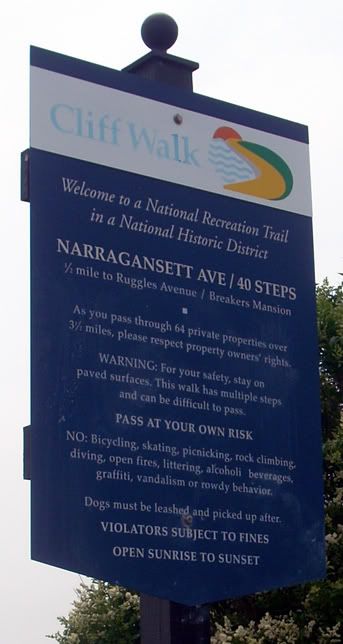 No rowdy behavior!
I escaped to New England for the past week and returned to the hot steamy grid yesterday. One of the highlights of visiting with my sister Susan and her family who live in Rhode Island was an excursion to the land of Vanderbilt mansions and America's Cup yachts -- Newport -- where she and I toured the 3
1/2
mile Cliff Walk, which I had never done before.
These mansions
were built as "summer cottages" in the late 1800s to early 1900s, before income tax was instituted. Now, most of them have been donated the the local historical society as museums, although there is a smattering of still-private homes amongst the splendor.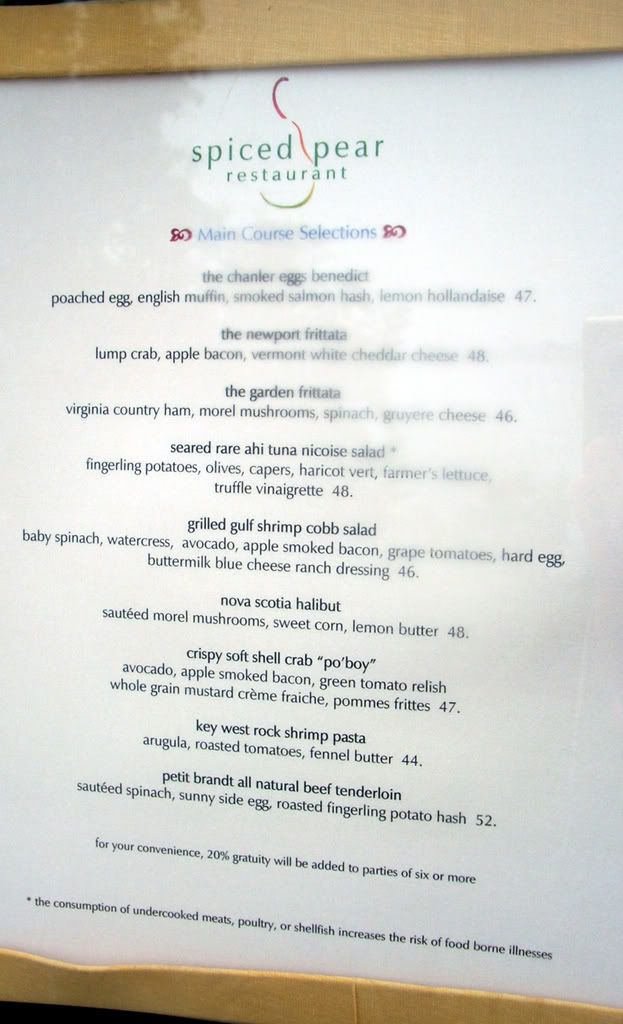 One of the mansions has been turned into a hotel called
The Chanler
, and this was the Sunday brunch menu. The cheapest thing you can mow down with your Bloody Mary is the forty-four dollar shrimp pasta. Their website includes the menus, but doesn't include the prices. Go figure.
The Breakers, owned by the Vanderbilts, was the swankiest home I saw all day. It's one of the several Millionaires' Row cottages shown in the opening helicopter shot in the 1991 film
Reversal of Fortune
about Claus and Sunny von Bulow starring Jeremy Irons and Glenn Close. Great film, by the way, if you haven't seen it, and most of it was shot in Newport.
Six doggies (all Labs, how Waspy!) turned into . . .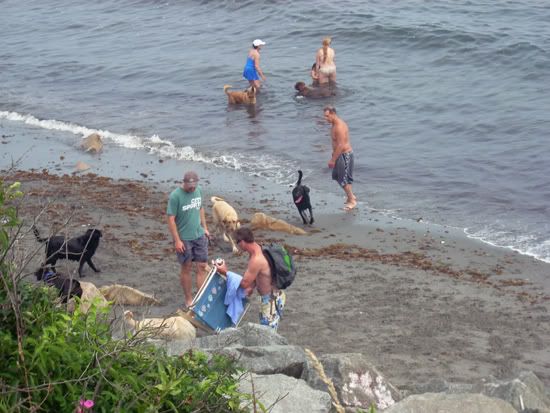 . . . seven doggies! And still an all-Lab gene pool.
Boo! Cesar Milan would hate this sign too. There are no bad dogs!
Susan on the steps of her summer shack . . .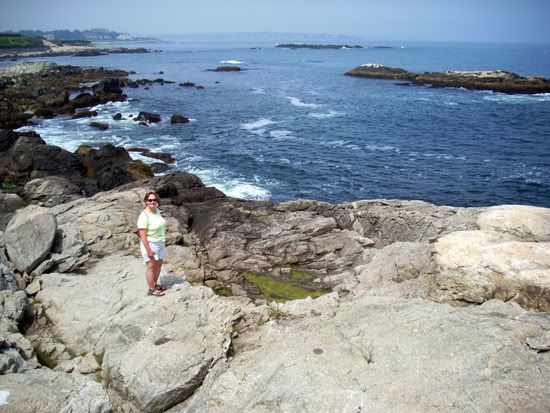 . . . and in her front yard.
Alva Vanderbilt had this Chinese Tea House built on the cliffs at
Marble Hous
e and hosted rallies for women's right to vote. That's a pretty swanky setting for tea parties.
It was a humid 90-degree day - perfect weather for these local kids cooling off.